Water Lines Expert Plumbing Services You Can Rely On
Sandy Water Line Plumbers
The main water line is what transports water from the municipal system onto your residential or commercial property. When that line is damaged, it can lead to significant issues within your home or business. Happy Pipes Plumbing has been serving customers since 2011 with the prompt responses and dependable work that they need.
Our Sandy water line plumbers have a service area that routinely extends out to Salt Lake City. Call today at (385) 325-7776 or contact us online to get a free estimate.
Promptly addressing water line damage can help preserve the integrity of your property and allow for the efficient functioning of your plumbing system.

Get In Touch With Us Today! A member of our team will be in touch shortly to confirm your contact details or address questions you may have.

Our Reviews
Hear From Your Friends & Neighbors
"They were on time and friendly... Happy Pipes worked with me the entire way to have my water back on as quickly as possible. Would highly recommend them and will be using them for all plumbing needs in the future."

- Celina M.

"Professional service, quick and friendly, all work was explained well and completed as promised."

- James M.

"Happy Pipes Plumbing is top-notch. We will use them for all our plumbing from here on out and would highly recommend.
"

- Heather B.

"Great job and they are fast. Thank you for all your help.
"

- Cindy R.

"Kelly and Omar saved the day! We had a leak in the ceiling with guests at the house... they showed up and resolved the problems. Wowza!"

- Susan Q.

"The contractor we worked with recommended Happy Pipes. I gave them a call, and in no time Kelly was en route... Kelly was a total pro and super nice guy, too. I was very impressed. I highly recommend them."

- Josh B.
The Signs of Water Line Damage
When property owners know the red flags of damage, they can take quick action to catch it early and perhaps prevent even more expensive repairs from arising later. Those red flags include these:
Disturbing Noise: Unusual sounds from the pipes, such as banging, hissing, or gurgling noises, can indicate water line damage. These sounds occur when there is a sudden change in water pressure due to a leak or break in the water line.
Bad Smells: Nasty smells can be caused by bacterial growth in stagnant water or the presence of sewage due to a damaged water line.
Drain Clogging: When there are issues with the water line, debris and sediment can accumulate, leading to blockages in your plumbing system. Promptly addressing these clogs can help prevent further damage and restore proper water flow.
Water Discoloration: Brown or yellowish water can suggest rust or sediment in the pipes, while cloudy or milky water may indicate air bubbles caused by a leak. In some cases, water discoloration can also be a result of contamination.
Cracks in the Foundation: When water leaks accumulate near your home's base, it can cause the soil to expand and contract, leading to structural issues over time. This can significantly damage the value of our property at resale time.
Mold and Mildew: Excessive moisture resulting from water line damage can create an ideal environment for mold and mildew growth. Mold thrives in damp conditions, and if left unchecked, it can spread rapidly throughout your home, causing health issues and property damage.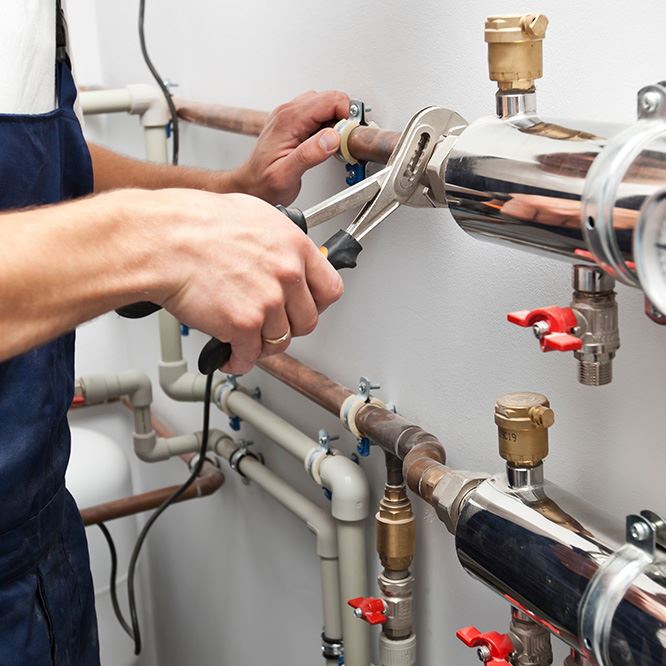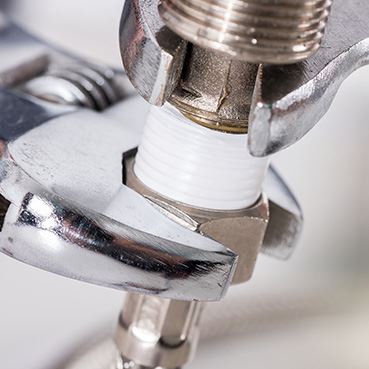 We Don't Take Shortcuts
When a problem as serious as water line damage arises, property owners need to be confident that their Sandy water line plumber is doing a thorough job of diagnosing where the issue is. Property owners need to trust that the professional they call upon will perform their work with deep attention to detail and do the job right the first time. When home and business owners call upon Happy Pipes Plumbing, they can feel confident they're getting a technician who will provide that level of service.
Call today at (385) 325-7776 and ask about same-day scheduling.