Trenchless Sewers Expert Plumbing Services You Can Rely On
Trenchless Sewer & Water
We Specialize in Trenchless Plumbing!
Trenchless plumbing is a modern method to re-pipe or install a new lining within your existing pipe. It doesn't require digging a trench to access your underground sewer pipes.
Trenchless pipe replacement or restoration can often be completed in a matter of hours or days. This involves digging an access hole that allows our repiping tool to access your existing line. The access hole can then be refilled once the new pipe or lining has been installed. The trenchless process is quick and causes minimal disruption to your home and landscaping. Trenchless pipe repair can be a more cost-effective option than traditional trench-dug repiping due to the large amount of landscaping and concrete repairs that it requires.
Salt Lake City Main Line Replacement
Happy Pipes Plumbing offers fast and professional water main replacements in Utah. Our team of skilled plumbers can replace your water main if your property experiences low flow. When it comes to your schedules and daily routines we can replace your existing water main with very minimal interruptions.
For more information or to schedule an appointment, give our team a call at 385-325-7776 or fill out our convenient online for today!

Get In Touch With Us Today! A member of our team will be in touch shortly to confirm your contact details or address questions you may have.

Our Reviews
Hear From Your Friends & Neighbors
"Thoroughly impressed with the entire experience from beginning to end. I manage several houses and will be calling them for all my future plumbing needs."

- Andrea L.

"Great job and they are fast. Thank you for all your help.
"

- Cindy R.

"Professional service, quick and friendly, all work was explained well and completed as promised."

- James M.

"Happy Pipes Plumbing is top-notch. We will use them for all our plumbing from here on out and would highly recommend.
"

- Heather B.

"I've been using Happy Pipes Plumbing for years. When all home remedies fail, I can count on Happy Pipes to come to the rescue."

- Leslie N.

"They were on time and friendly... Happy Pipes worked with me the entire way to have my water back on as quickly as possible. Would highly recommend them and will be using them for all plumbing needs in the future."

- Celina M.
When Is It Time to Replace Your Main Line?
There are several indicators that water mains may be in danger of breaking or falling apart. There may be puddles or a spike in your monthly water bill. Cracks and deterioration could be caused by a variety of environmental factors, including freezing, earthquakes, or just the earth shifting. Old age is also a major culprit. This is especially true if homeowners don't realize that they are responsible for maintaining the water lines running between their home and the street.
Signs that you may need to replace your main water line:
Water Discoloration
Drops in Water Pressure
Poor Drainage
Water Backflow
Soggy Spots in Your Yard or Standing Water
If you suspect that there is a problem, shut off the main water valve. This will stop the constant flow of water from the city connection. Next, call Happy Pipes Plumbing at 385-325-7776 for an appointment to inspect or repair.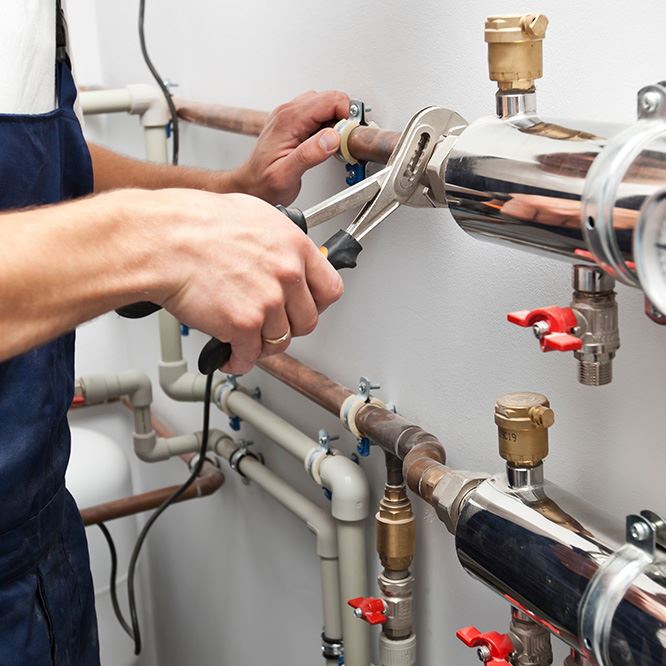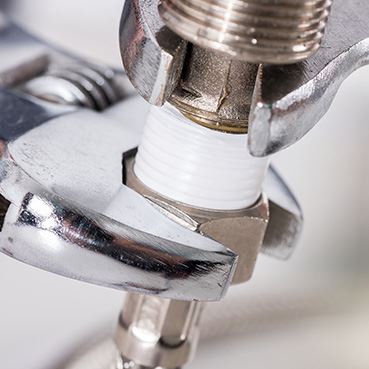 Utah Pipe Bursting & Sewer Line Repair
Property owners don't want to have to deal with sewer problems. Broken sewer systems can be difficult to repair. This is often because it can take a lot of effort to determine the extent of the damage. It is more difficult to repair damage that is permanent or needs extensive repairs, especially in commercial environments. In some cases we are able to perform Utah pipe bursting!
We Are the Best Option for Sewer Pipe Bursting Repair
Happy Pipes Plumbing is the right company to call if you need reliable and professional sewer pipe bursting repair. We are the name you can trust for all of your plumbing repairs and you can ensure that we will fix whatever plumbing issues you may have. Our professional plumbers have the experience and equipment to handle any sewer or mainline repair. Whether it's a minor blockage to complete sewer line replacement, Happy Pipes Plumbing is your answer!
Utah's Most Trusted!
Happy Pipes Plumbing has been in business for many years so we have the expertise to handle a variety of residential and commercial plumbing issues. We are Utah's most trusted name in professional sewer repair. You can be rest assured that we will address your property's plumbing issues before they escalate into a more costly venture. It is our duty to make sure we leave each of our customers happy & satisfied.
We Supply Trenchless Sewer Repair Equipment
When it comes to trenchless sewer repair equipment, it is important to have the most up to date technologies. We supply and carry the best equipment needed for trenchless sewer repair! Many customers complain about their yards and driveways being damaged when sewer line repair contractors come to fix their problems. That's why Happy Pipes Plumbing strives to provide unique trenchless repair methods that will not only solve your sewer problem quickly, but will also make your yard look as good as it did before we came!