Piping & Repiping Expert Plumbing Services You Can Rely On
Piping and Repiping in Sandy
Serving Homes and Businesses in the Salt Lake City Area
When it comes to the pipes in our homes, it is important to never cut any corners. The pipes are to our plumbing systems what the veins are to our blood flow. They simply have to work properly. Our piping and repiping services in Sandy are aimed at keeping your pipes in good condition and providing you with good advice as to whether it's time to move forward with replacement.
With the passage of time, pipes can deteriorate and develop issues that require repair or replacement. If you have any concerns about your pipes, reach out to our office. The experienced pros at Happy Pipes Plumbing can work to detect the problem and then offer trustworthy guidance as to whether repair or repiping is the best approach moving forward.
Call Happy Pipes Plumbing today at (385) 325-7776 or reach out online to schedule a free estimate.

Get In Touch With Us Today! A member of our team will be in touch shortly to confirm your contact details or address questions you may have.

Our Reviews
Hear From Your Friends & Neighbors
"Kelly and Omar saved the day! We had a leak in the ceiling with guests at the house... they showed up and resolved the problems. Wowza!"

- Susan Q.

"Thoroughly impressed with the entire experience from beginning to end. I manage several houses and will be calling them for all my future plumbing needs."

- Andrea L.

"Happy Pipes Plumbing is top-notch. We will use them for all our plumbing from here on out and would highly recommend.
"

- Heather B.

"I've been using Happy Pipes Plumbing for years. When all home remedies fail, I can count on Happy Pipes to come to the rescue."

- Leslie N.

"The contractor we worked with recommended Happy Pipes. I gave them a call, and in no time Kelly was en route... Kelly was a total pro and super nice guy, too. I was very impressed. I highly recommend them."

- Josh B.

"They were on time and friendly... Happy Pipes worked with me the entire way to have my water back on as quickly as possible. Would highly recommend them and will be using them for all plumbing needs in the future."

- Celina M.
Signs That Your Pipes Need to Be Repaired
Awareness of the signs of deterioration can allow homeowners to take quick action, with the goal of preventing additional damage and costlier repairs.
Common signs of pipe damage include the following:
Bad Water Pressure: Weak flow of water from your faucet or shower could be an indication of clogged or damaged pipes. Mineral deposits, corrosion, or even infiltration tree roots infiltrating can cause a decrease in water pressure.
Bad Pipe Color: Green stains or discoloration on copper pipes could be signs of corrosion. Similarly, flaky or rusty pipes may indicate deterioration and the need for repair or replacement.
Puddles in the Yard: Leaking pipes can cause water to seep into the soil, resulting in damp areas or standing water on your property.
Puddles Indoors. Leaky or burst pipes can cause water to accumulate in areas where it shouldn't be, leading to damage, mold growth, and structural problems.
Deteriorating Wallpaper: Deteriorating wallpaper or peeling paint on walls can be a sign of pipe leaks. When pipes leak behind walls, moisture can seep through and cause the wallpaper to bubble, peel, or show signs of water damage.
Higher Water Bills: A sudden increase in your water bills without any notable changes in water usage can suggest a hidden plumbing issue. Leaky or damaged pipes can cause water to escape, resulting in wasted water and inflated bills.
Sounds of Running Water: If you hear the sound of running water when no faucets are on, or toilets are flushing, it could indicate a hidden pipe leak. Even small leaks can create the sound of running water as they drip into a concealed space.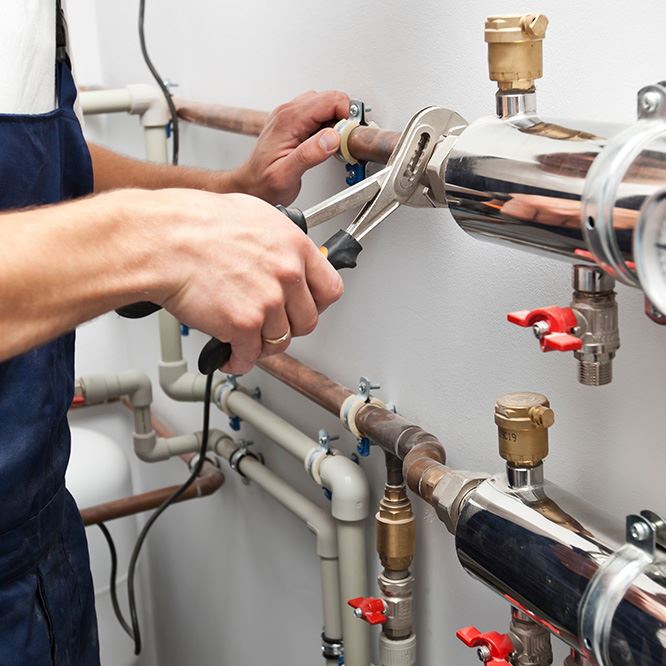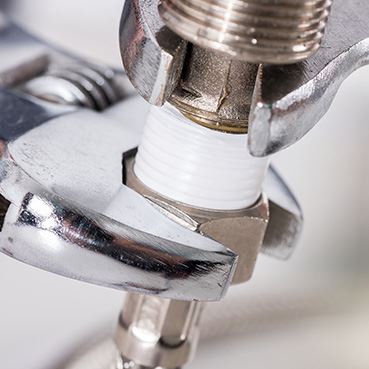 Trustworthy Assessments and Dependable Work
The decisions property owners have to make about their pipes are big ones. They need to know that they're getting an assessment rooted exclusively in their best interests and the long-term cost-effectiveness of their system. Happy Pipes Plumbing has been able to grow as a business because we deliver that kind of counsel. We pride ourselves on dependable repair and replacement work that lasts.
Call our Sandy piping and repiping services at (385) 325-7776. We serve property owners out to Salt Lake City and in between.