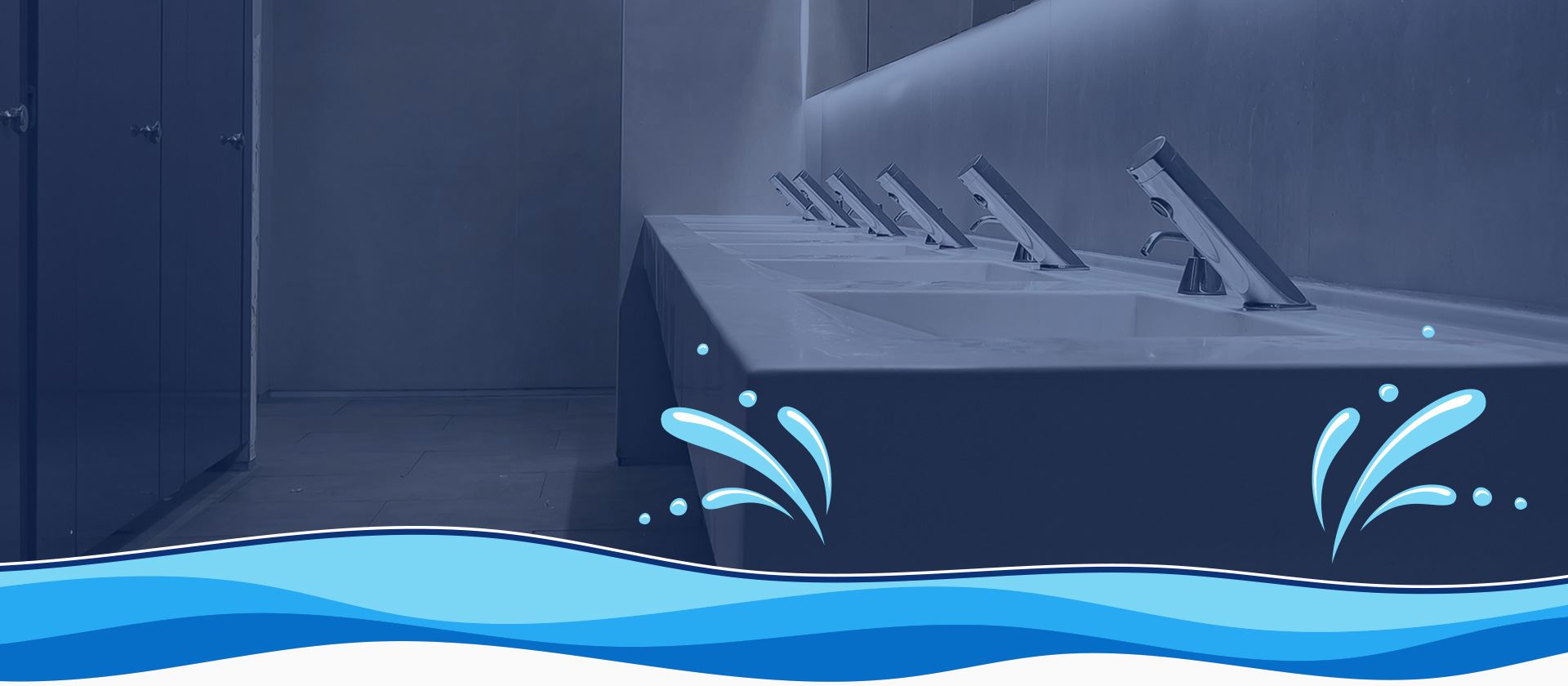 Commercial Plumbing Expert Plumbing Service in Sandy, Salt Lake City & Surrounding Areas
Sandy Commercial Plumbers
Serving Businesses in the Salt Lake City Area
There are so many ways that plumbing problems can have a negative impact on business performance. Simple inconveniences can make your space less attractive to customers and employees less productive. Plumbing problems can damage the property. If that damage includes mold or mildew, with the health problems that it brings, there could be liability exposure. Business owners rely on having dependable pros on hand to call when there's a problem. Since 2011, our Sandy commercial plumbers have been serving the local business community.
Call Happy Pipes Plumbing at (385) 325-7776 to ask about same-day scheduling. Or use our online contact form to request an appointment and get a free estimate.
Why Commercial Plumbing Is Different
Commercial plumbing and residential plumbing may seem similar on the surface, but there are significant differences between the two. It's important that business owners work with a plumber with extensive experience specific to commercial properties. Our technicians have the knowledge and background to deal with the plumbing issues that arise in the life of a business.
Some of the more noteworthy differences are these:
Our Services
How Can We Help?
Thoroughness and Reliability
We're business owners ourselves, and we know that the last thing people in your position need is a half-hearted effort or a work product that can't be trusted. Our Sandy commercial plumbers take great pride in how thorough we are with diagnosing problems and developing cost-effective solutions. We work methodically to give you the kind of repair or installation work that will last.
Contact Happy Pipes Plumbing today by calling (385) 325-7776.

Our Reviews
Hear From Your Friends & Neighbors
"Professional service, quick and friendly, all work was explained well and completed as promised."

- James M.

"I've been using Happy Pipes Plumbing for years. When all home remedies fail, I can count on Happy Pipes to come to the rescue."

- Leslie N.

"Thoroughly impressed with the entire experience from beginning to end. I manage several houses and will be calling them for all my future plumbing needs."

- Andrea L.

"Great job and they are fast. Thank you for all your help.
"

- Cindy R.

"They were on time and friendly... Happy Pipes worked with me the entire way to have my water back on as quickly as possible. Would highly recommend them and will be using them for all plumbing needs in the future."

- Celina M.

"Kelly and Omar saved the day! We had a leak in the ceiling with guests at the house... they showed up and resolved the problems. Wowza!"

- Susan Q.
Why Choose Happy Pipes Plumbing?
Benefits of Working with an Expert Team
Backed by a Warranty

Get peace of mind with our warranty-backed services.

Same-Day Service Available

Some things just can't wait. We can come see you today!

Financing Options Available

We offer a variety of options. Call to learn about the details.

Contact Us for a Free Estimate

Talk to our plumbing team today during a free estimate.