Drain Inspection Expert Plumbing Services You Can Rely On
Sandy Drain Line Camera Inspection
Drain lines are an integral part of your property's plumbing system, connecting to toilets, sinks, and showers. They channel wastewater into the sewer line for proper disposal. A properly functioning drain line is necessary for the efficient and safe removal of water from your home or business. When problems arise, our Sandy drain line camera inspection services can pinpoint the issue and enable an efficient solution.
Call Happy Pipes Plumbing at (385) 325-7776 or contact us online to get a free estimate.
How Drain Line Camera Inspection Works
Drain line camera inspection is a non-invasive and efficient technique used to visually inspect the interior of drain and sewer lines. It involves using a tiny waterproof camera attached to a flexible rod, which is inserted into the pipes.
The process starts by locating an appropriate access point. We then insert the camera into the drain line. By visually inspecting the pipe, we can assess the condition of the drain line, including the presence of clogs, blockages, cracks, leaks, root intrusion, or other damage. The camera can also provide valuable information about the size, material, and layout of the pipes.
During the inspection, our experienced technicians can document any findings to help accurately diagnose the problem and determine the most effective solution.

Get In Touch With Us Today! A member of our team will be in touch shortly to confirm your contact details or address questions you may have.

Our Reviews
Hear From Your Friends & Neighbors
"The contractor we worked with recommended Happy Pipes. I gave them a call, and in no time Kelly was en route... Kelly was a total pro and super nice guy, too. I was very impressed. I highly recommend them."

- Josh B.

"Kelly and Omar saved the day! We had a leak in the ceiling with guests at the house... they showed up and resolved the problems. Wowza!"

- Susan Q.

"I've been using Happy Pipes Plumbing for years. When all home remedies fail, I can count on Happy Pipes to come to the rescue."

- Leslie N.

"Great job and they are fast. Thank you for all your help.
"

- Cindy R.

"Thoroughly impressed with the entire experience from beginning to end. I manage several houses and will be calling them for all my future plumbing needs."

- Andrea L.

"Happy Pipes Plumbing is top-notch. We will use them for all our plumbing from here on out and would highly recommend.
"

- Heather B.
Signs You Need Drain Line Camera Inspection
Drain lines, like anything else, can deteriorate or develop issues that require repair to prevent further damage and potential health hazards.
These are common signs that your drain line may have issues which are best diagnosed with a camera inspection:
The Sound of Running Water: If you hear the sound of running water when no faucets or appliances are in use, it could indicate a leak or problem within your drain line. Leaking drain lines can cause significant water damage and lead to mold growth if left unaddressed.
Hot Spots: Leaking hot water pipes or drain lines can cause localized heating in the surrounding area, leading to noticeable hot spots on your flooring. If you come across warm or hot areas that cannot be attributed to other factors, it's advisable to have your drain line checked for leaks or improper insulation.
Wet Spots: Wet spots or puddles that appear on your floors or walls, even when there hasn't been a spill or water-related incident, may suggest a drain line issue. Leaking drain lines can result in water seepage into your home's structure, leading to dampness and potential water damage.
Mold and Mildew: If you notice an increase in mold or mildew in your bathroom, basement, or other areas connected to the drain lines, it's imperative to address the issue promptly. Mold growth is damaging to the air you breathe and to the structural health of your property.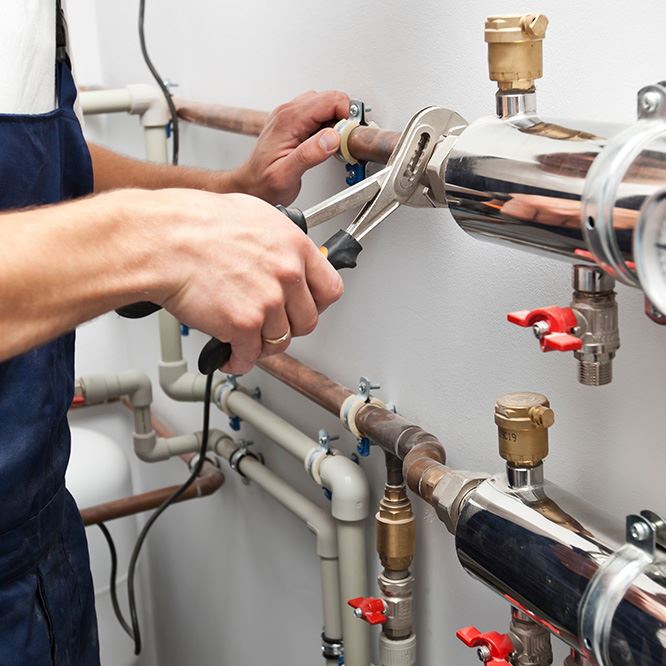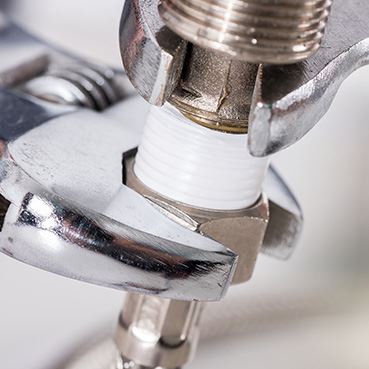 The Water Meter Test
If you suspect that your drain line is leaking, either your pump or your water meter can tell you. The first step is to turn your water off. A leak can be detected if the water meter reading still changes. If you have a pump and use well water, check to see if the pump is still running when the water is off. If so, you've got a leak. And it's time to give us a call.
Our Sandy drain line camera inspection service can help both residential and commercial property owners in the Salt Lake City area. Call (385) 325-7776 to schedule an appointment. Ask about same-day scheduling.