Septic Tanks Expert Plumbing Services You Can Rely On
Sandy Septic Tank Plumbers
When a home or business relies on a septic system, that tank will be responsible for the smooth flow and disposal of water. In other words, if the tank doesn't work right, the plumbing system as a whole will flounder. Septic tanks can deteriorate or become overloaded, leading to a range of issues. It's crucial to be aware of the signs that indicate your septic tank may need to be replaced to prevent further damage and avoid potential health hazards.
A new septic tank can make your home a healthier place to live, it can eliminate a lot of inconveniences, and may ultimately increase the property value of the home. Whether you're building new construction and need septic tank installation or are simply ready to move forward with replacing your old tank, we're here to help.
Call the Sandy septic tank plumbers at Happy Pipes Plumbing for your installation and replacement needs. We can be reached at (385) 325-7776 or right here online.

Get In Touch With Us Today! A member of our team will be in touch shortly to confirm your contact details or address questions you may have.

Our Reviews
Hear From Your Friends & Neighbors
"They were on time and friendly... Happy Pipes worked with me the entire way to have my water back on as quickly as possible. Would highly recommend them and will be using them for all plumbing needs in the future."

- Celina M.

"Professional service, quick and friendly, all work was explained well and completed as promised."

- James M.

"Happy Pipes Plumbing is top-notch. We will use them for all our plumbing from here on out and would highly recommend.
"

- Heather B.

"I've been using Happy Pipes Plumbing for years. When all home remedies fail, I can count on Happy Pipes to come to the rescue."

- Leslie N.

"Thoroughly impressed with the entire experience from beginning to end. I manage several houses and will be calling them for all my future plumbing needs."

- Andrea L.

"Kelly and Omar saved the day! We had a leak in the ceiling with guests at the house... they showed up and resolved the problems. Wowza!"

- Susan Q.
Signs That Your Septic Tank Should Be Replaced
These six signs are red flags that your septic tank may be at the end of its lifespan and require a replacement:
Flushing Problems: A full or malfunctioning septic tank can cause wastewater to back up into your plumbing system, resulting in poor flushing performance. This can lead to sewage backups and unsanitary conditions within your home or business space.
Strange Sounds: Gurgling or bubbling sounds occur when air gets trapped in the pipes due to blockages or a full septic tank. If you hear these sounds frequently, it's an indication that the tank is not functioning properly.
The Yard Smells: A strong and persistent foul odor emanating from your yard is a clear sign that your septic tank may need attention. The smell can be caused by a leaking or overflowing tank, indicating a problem with the drainage and treatment of wastewater.
Green Grass: Having a lush green lawn is desirable. But if you notice an unusually vibrant patch of grass over your septic tank area, it could be a sign of leakage. When a septic tank fails, the excess wastewater can escape and fertilize the surrounding soil, leading to accelerated grass growth.
Slow Drains: A full or failing septic tank can cause wastewater to accumulate, leading to slow drainage in sinks, showers, and bathtubs.
Well Water Contamination: Septic tanks are designed to treat wastewater before it reaches the ground, but when they malfunction, untreated sewage can seep into the surrounding soil and potentially reach groundwater sources. If you notice changes in the smell, taste, or color of your well water, it's necessary to find out if a failing septic is the reason.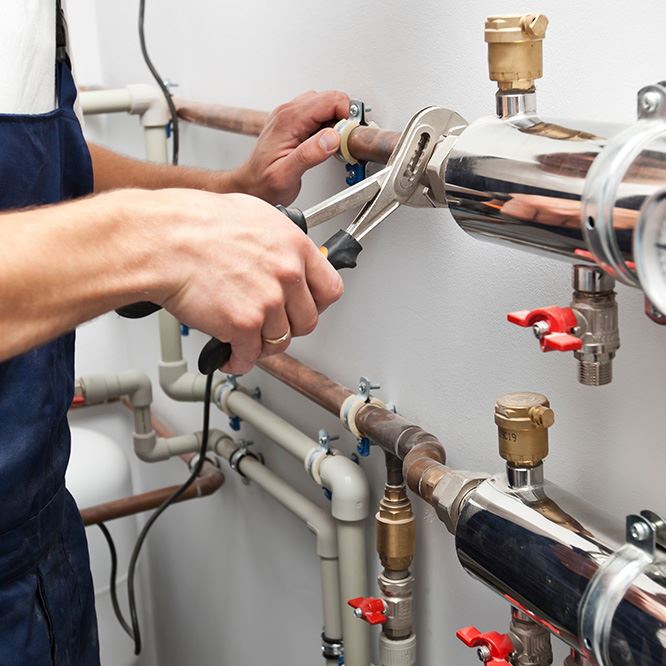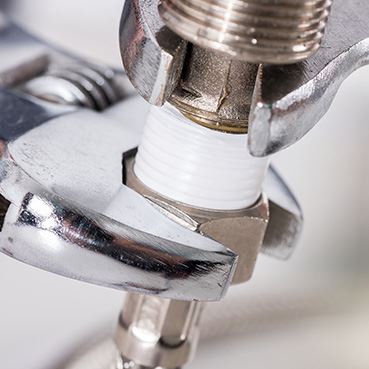 Call Our Sandy Septic Tank Plumbers Today
Happy Pipes Plumbing has served residential and commercial property owners since 2011. We have a strong background in the design of your new septic tank and the excavation work necessary for its installation. Our reputation has been built on diligent and thorough work. We're attentive to detail, and our pricing structure is fair.
Call today at (385) 325-7776 to schedule an appointment and get a free estimate. From our Sandy office, we serve property owners in Salt Lake City and beyond.